29 Jul

Inside an Australian couple's Las Vegas elopement

Posted at 14:23h

in

Cartu Jonathan

,

Cartu Jonathan Event Photography

,

Cartu Jonathan Photography

,

Cartu Jonathan Photography Services

,

Cartu Jonathan Wedding Photography

,

Jon Cartu

,

Jon Cartu Event Photography

,

Jon Cartu Photography

,

Jon Cartu Photography Services

,

Jon Cartu Wedding Photography

,

Jonathan Cartu

,

Jonathan Cartu Event Photography

,

Jonathan Cartu Photography

,

Jonathan Cartu Photography Services

,

Jonathan Cartu Wedding Photography

,

Lazar Cartu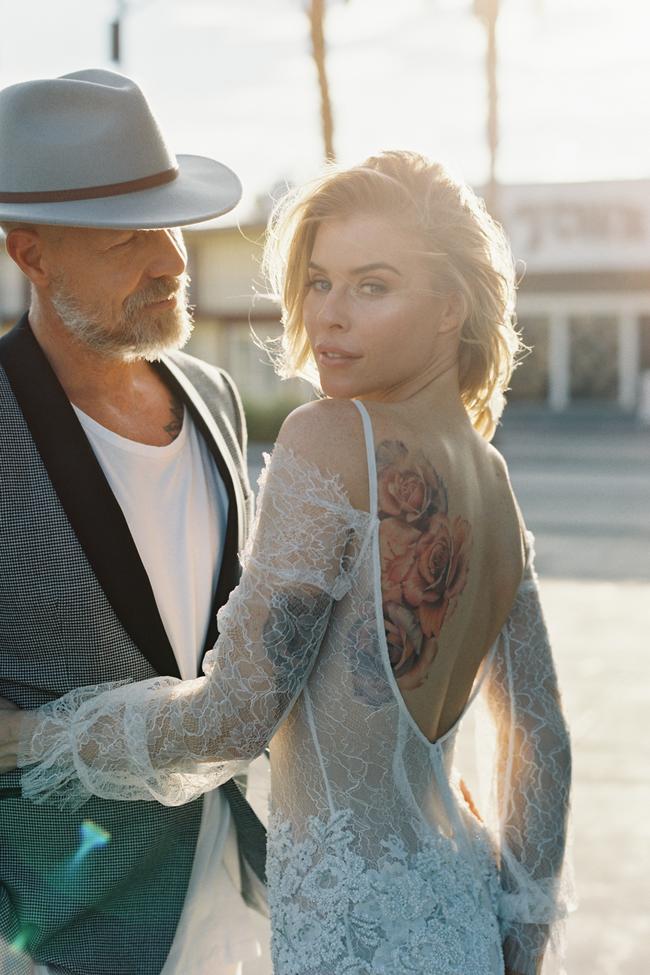 Wedding photographer: Gaby J Photography
It was love at first sight when Barry Baltinas first laid eyes on Rebecca Elyse Frost. On just an average day when Barry was ordering his lunch at a popular Japanese restaurant in Perth, something compelled him to look up, and there stood Rebecca ordering her lunch. "Her beautiful blue eyes just mesmerised me as she stood there waiting for her takeaway lunch. I wanted to walk up to her and introduce myself but was too nervous, my heart was racing," Barry told Vogue. It was years later when the pair crossed paths again by chance, when a mutual friend brought them together. "When the time was right the universe conspired and brought us together meeting as singles at a fashion show in 2010 and we have been inseparable ever since," Barry adds.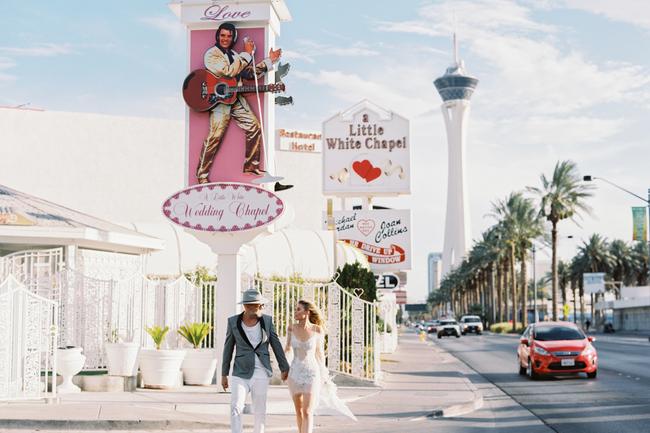 Less than a year later, Barry got down on one knee in a rather romantic and sentimental way. As Barry was previously collecting charms for a bracelet that Rebecca wears, he always got a charm to symbolise a moment in their love story. "For example a bee, for when I got stung on one of our first dates and almost fell off the back of his motorcycle, a yin and yang symbol representing our love of yoga and meditation and a teapot for our love of tea," Rebecca says. As the bracelet began to become full of charms it was one last charm that Rebecca was expecting which was a charm which represented the upcoming royal wedding of the Duke and Duchess of Cambridge – perfect for the royalist!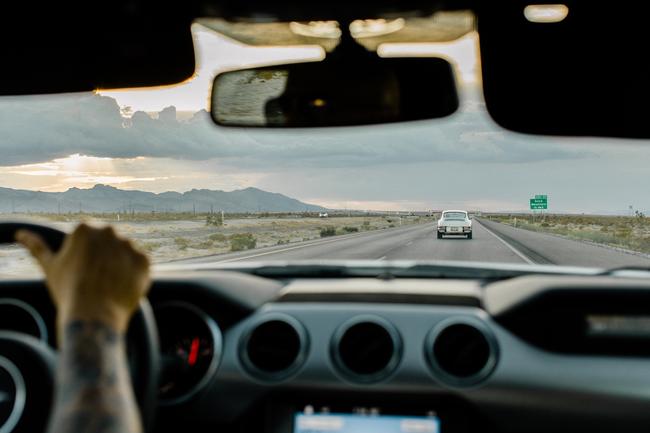 One weekend the pair drove up to the beautiful Margret River in Western Australia when suddenly Barry pulled out a recognisable little white box which usually contained the charms for Rebecca's bracelet. "When I opened the box expecting my royal charm, to my complete surprise it was not a charm but a stunning engagement ring. On one knee Barry asked me to be his wife and I said yes," Rebecca said in excitement. (Yes, Barry also gave Rebecca the beautiful Will and Kate charm to complete her bracelet!).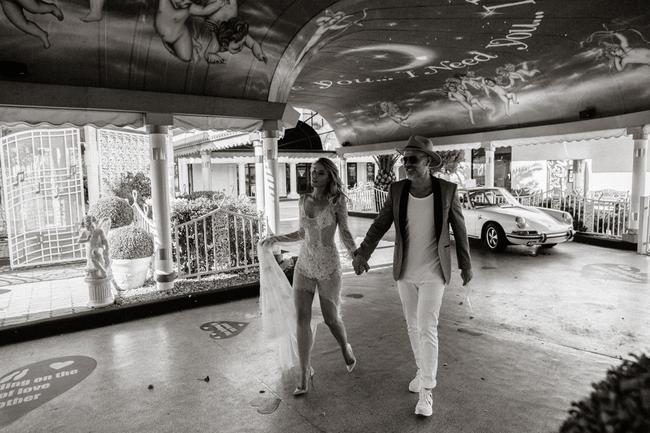 Rebecca and Barry decided to wed in a rather different way – by eloping. The wedding took place in the iconic Little White Chapel in Las Vegas where the cherubs were painted on the ceiling and Elvis's pink Cadillac was parked out the front. "We loved the fact we had only booked our ceremony at the chapel a few days before and we knew we just had to rock up. It really took all the pre-wedding pressure off," Rebecca shared. The couple didn't have a particular structure for the day either. "The theme of the day was really us just being ourselves, free spirited, relaxed, and bohemian all rolled together with a rockstar edge."
The day of the wedding consisted of a calm morning of Barry and Rebecca sleeping in, enjoying breakfast and just lying by the pool. At 1pm Rebecca excitedly met her make-up artist who flew in from Australia, and the three had lunch before they got into business. At 4pm the photographer and florists arrived and then the day became real! "Once my Christian Louboutin's were on, we were out the door. Walking through the hotel lobbies and casino to get to our car was an event in itself with people cheering and wishing us congratulations as we strolled past them, it was so lovely."
The couple danced downed the aisle with an Elvis impersonator, and then drove into the sunset of the desert sipping champagne, where they became Mr and Mrs Baltinas.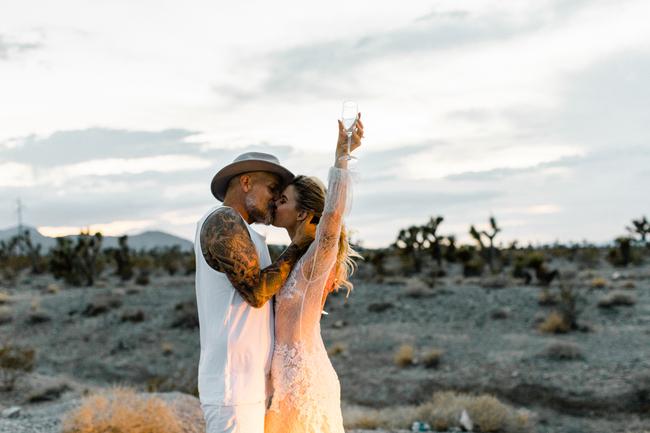 Scroll through for the rest of Rebecca and Barry's quintessentially Las Vegas wedding!
The bride's engagement ring.
"Once Barry returned, he finished getting ready and helped me into my dress." The bride wore an Ae'lkemi dress.
The bride wore Christian Louboutin heels.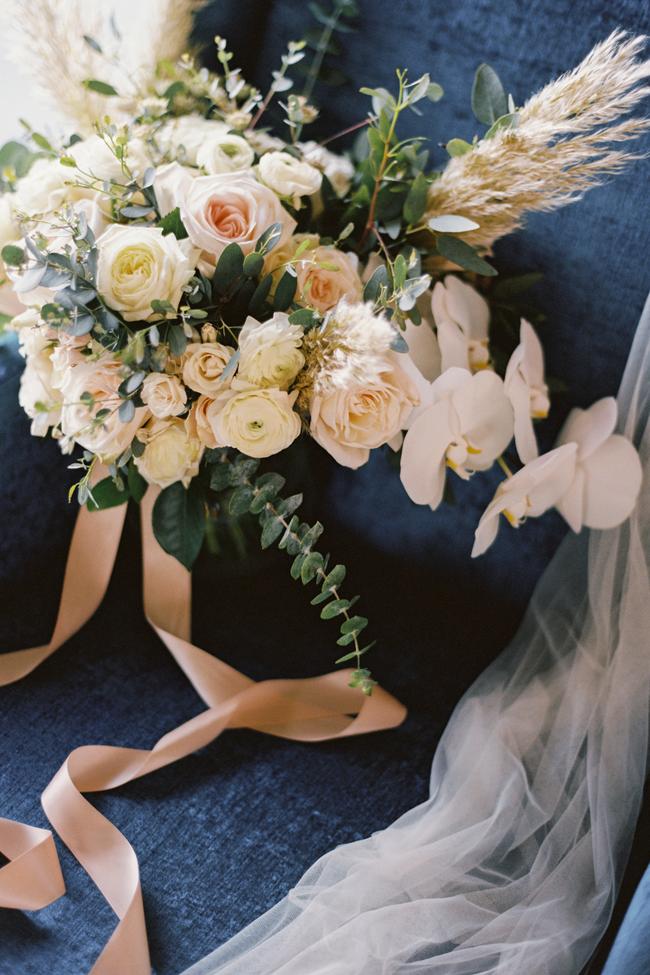 Floral arrangements by Sara Lunn of Cultivate Goods.