16 Sep

Jonathan Cartu Affirm: This Riverdale Manor Micro-Wedding Served Dinner To-Go

Posted at 13:54h

in

Cartu Jonathan

,

Cartu Jonathan Event Photography

,

Cartu Jonathan Photography

,

Cartu Jonathan Photography Services

,

Cartu Jonathan Wedding Photography

,

Jon Cartu

,

Jon Cartu Event Photography

,

Jon Cartu Photography

,

Jon Cartu Photography Services

,

Jon Cartu Wedding Photography

,

Jonathan Cartu

,

Jonathan Cartu Event Photography

,

Jonathan Cartu Photography

,

Jonathan Cartu Photography Services

,

Jonathan Cartu Wedding Photography

,

Lazar Cartu

The couple kept their original wedding date but cut the guest list by more than half.
---
Stay true to who you are, what you want and what you believe in — no matter what. It's something all couples should keep in mind for their Big Day, whether your festivities have been impacted by the pandemic or you're still early in the planning process. It is a mantra this couple took to heart for their wedding, held at Riverdale Manor in Lancaster County this past July. (The venue has implemented a number of COVID-19 protocols.)  Rather than reschedule their original date, they made the call to modify their plans (reducing the guest list from 125 to 35, and putting into place various health and safety practices) and still have their fairy tale wedding, just on a smaller scale. Here, their Big Day, captured by Lauren Fisher Photography.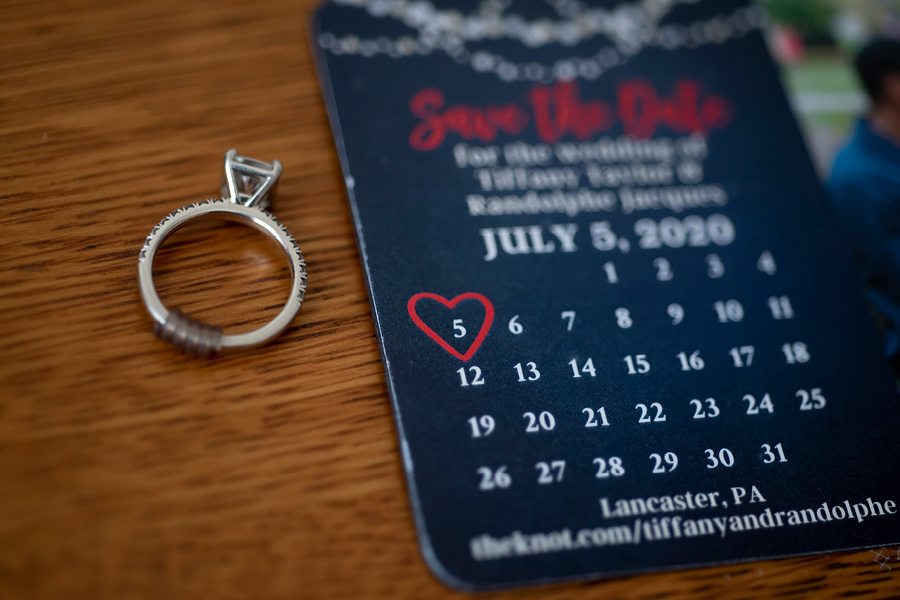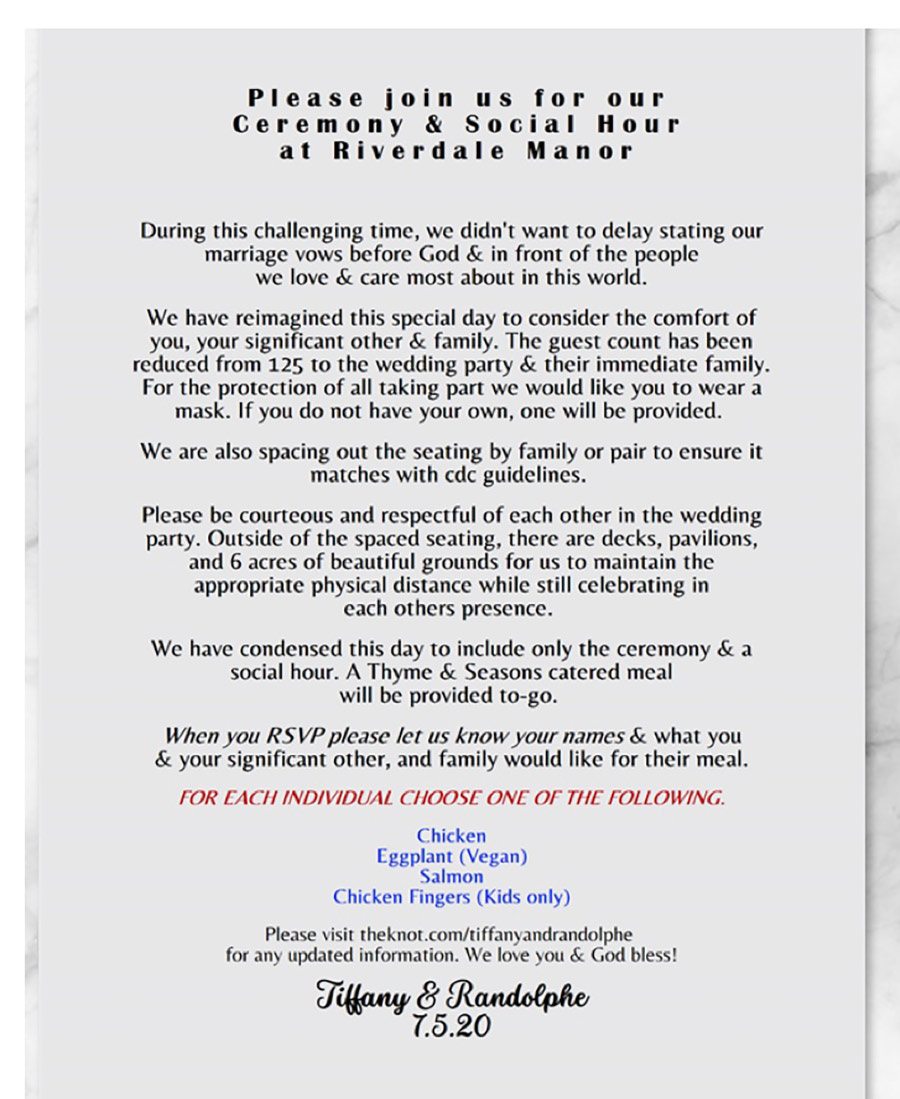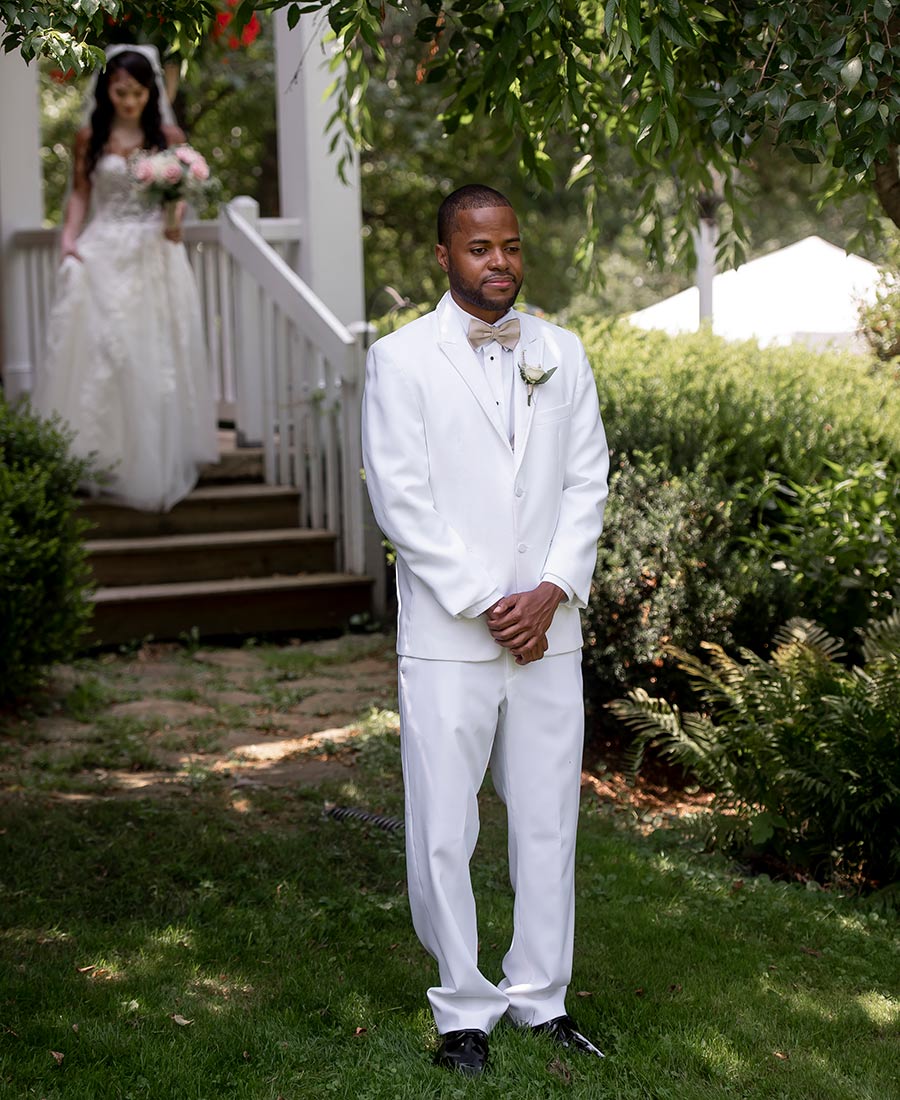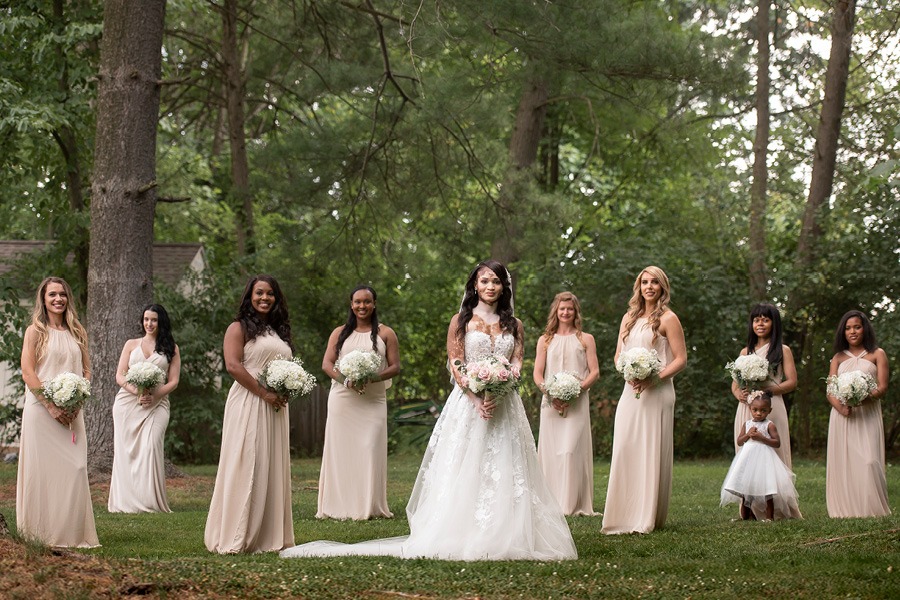 Tiffany Taylor admits that she didn't really dream about her wedding. As a young woman living with vitiligo (she was diagnosed at age 14), she was ashamed of her skin disorder and tried to hide it. "I did not think anyone could ever love it or find it attractive, because I didn't," says the Lancaster-born accounting manager. But once Tiffany embraced it, she says she was able to accept love — and love more freely. Enter Brooklyn native Randolphe Jacques, whom she says never knew the incredibly insecure version of herself.
The two met in "pure millennial fashion," aka in the digital sphere: Hinge, then Marco Polo, then an in-person first date at Blackbird Pizzeria, a vegan restaurant in NoLibs. "As a shy guy and a picky eater, it was a bit overwhelming — trying my first vegan meal and meeting someone so extraordinarily sophisticated at the same time," confesses Randolphe, a web developer. "I felt like I had to level up to try and win her heart." They later walked around the neighborhood talking about "all of the things you're not supposed to on a first date: religion, politics, money and past relationships," recalls Tiffany.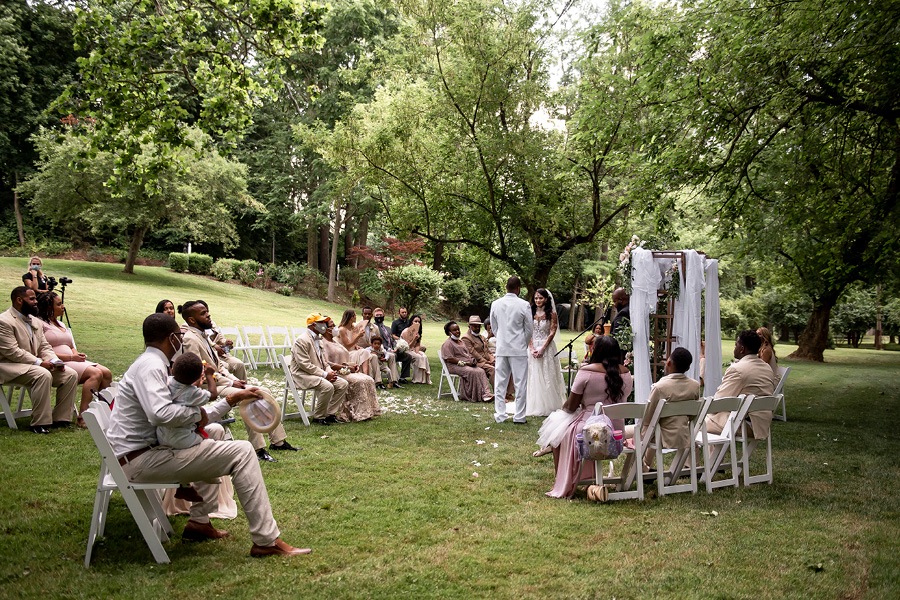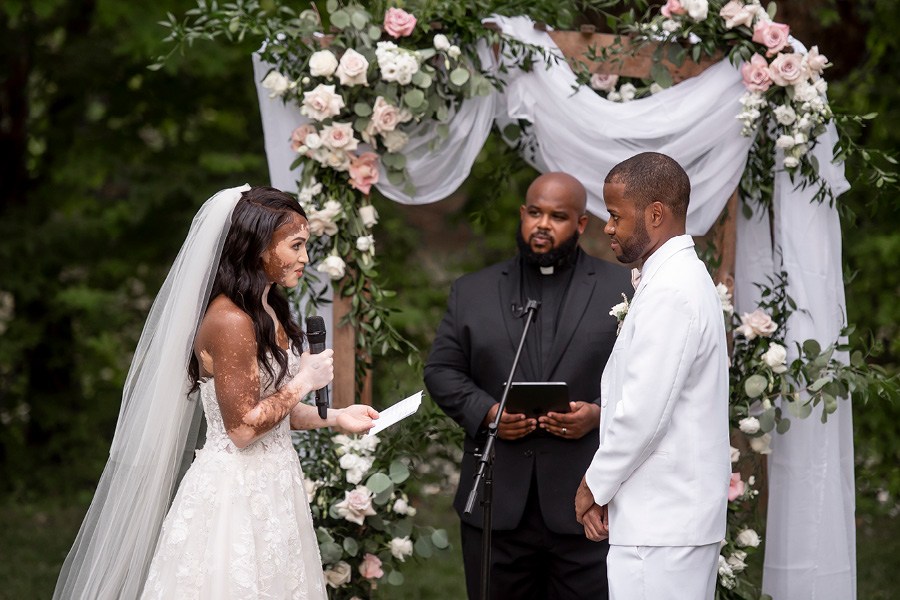 The couple, who lives in Philly, dated for a little more than a year before he proposed during a walk along the Schuylkill River trail, re-creating their third date, when he didn't kiss her at the perfect moment. (It's become an inside joke for the two.) This time, however, he got down on own knee. The soon-to-be-weds followed that moment with a celebratory toast at their favorite restaurant, Green Soul.
They set the date for July 5th, 2020 — 10 months later — at Riverdale Manor, inviting about 125 of their friends and family for their celebration. But, like many duos this year, the pair began to rethink their plans as a result of COVID-19, going back and forth on what they should do through April and May. "I monitored the news, and we fought about it because both Randolphe and I didn't want to reschedule or change our special day," says Tiffany of the difficult decisions. "However, we loved and cared about our family too much." So they made the call to change their wedding to a ceremony and social hour. They reduced their guest list to 35, just their wedding party, their families and significant others. The wedding party was notified via Greenvelope; everyone who was no longer able to be accommodated was notified by email, message or mail.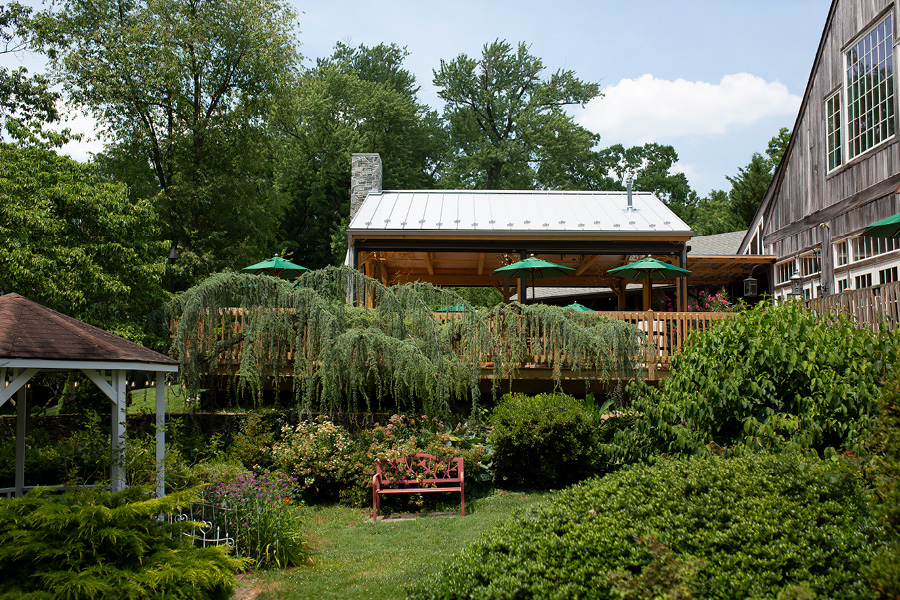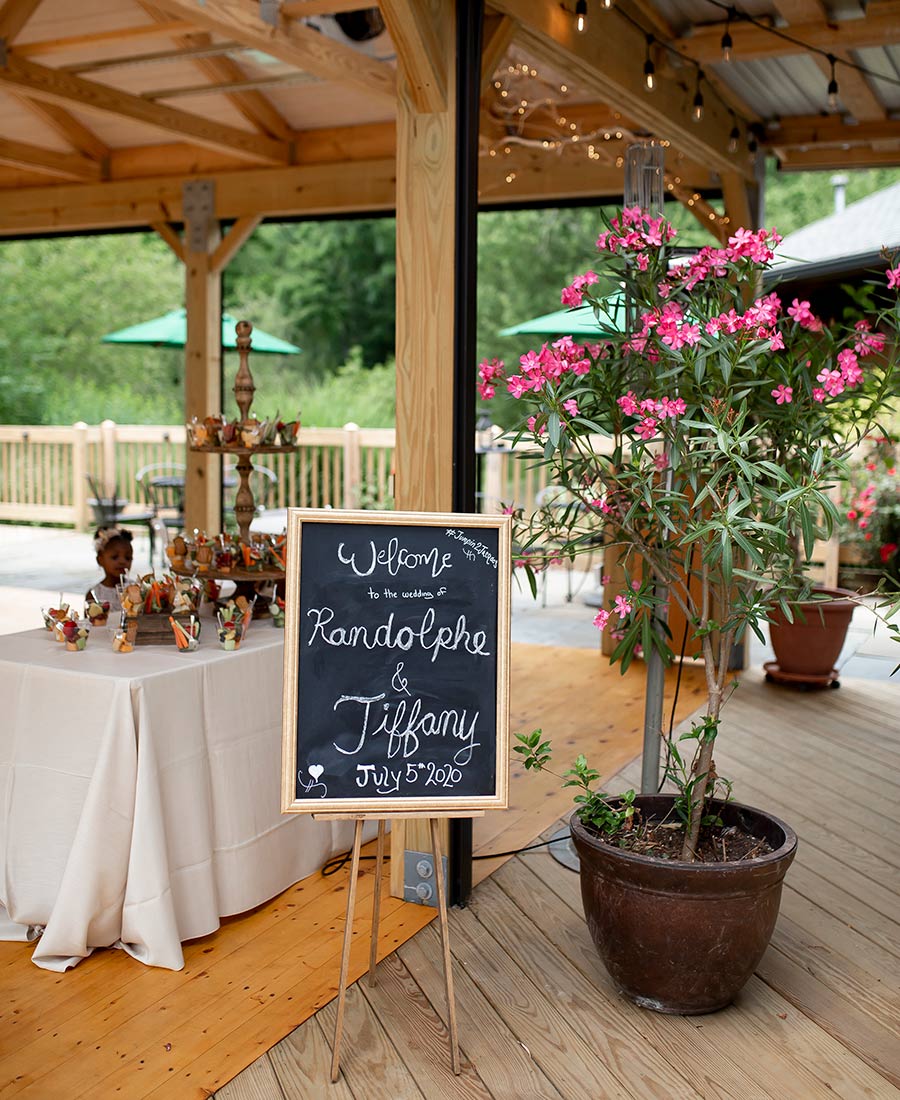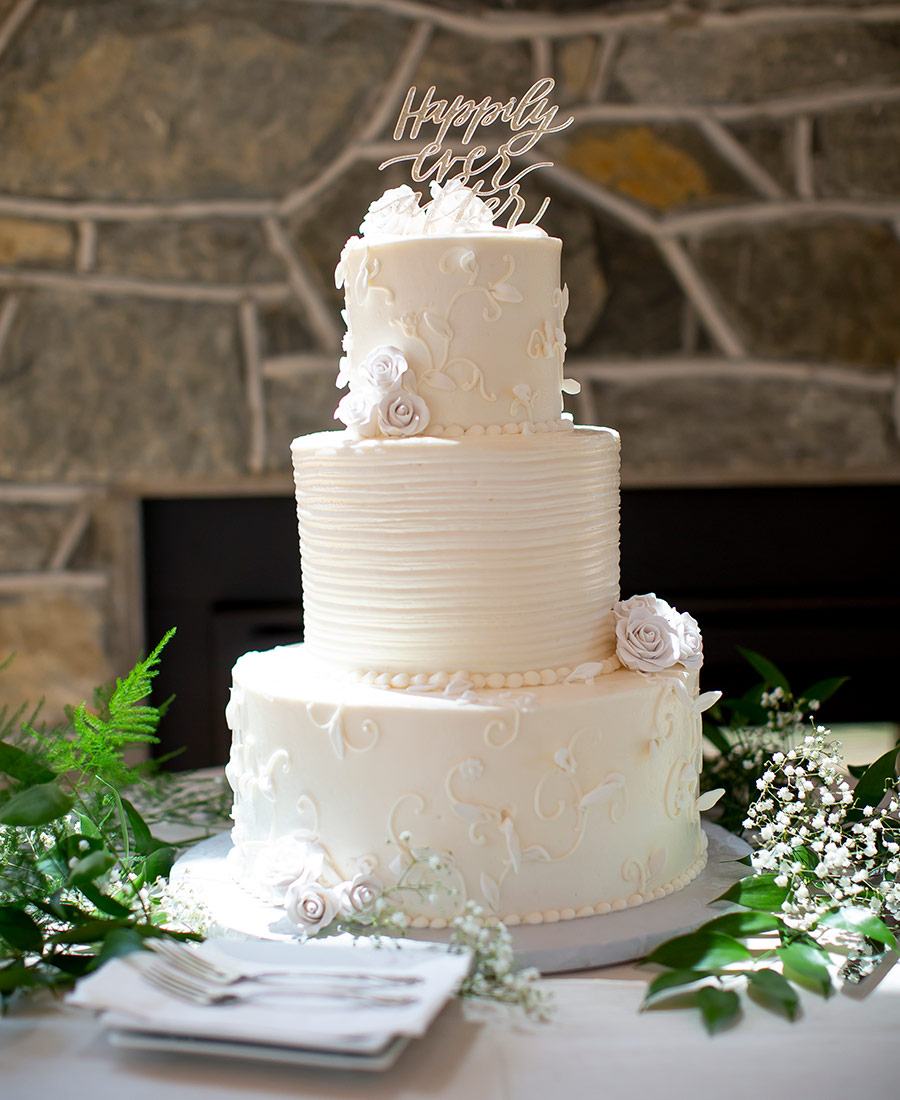 With the help of their venue and owner Maureen Raezer, they implemented a number of guidelines to ensure health and safety. Outdoor seating was spaced six feet apart by family or the couple in the wedding party. COVID bracelets in red, white or blue (it was the day after the Fourth of July, after all) distinguished each guest's comfort level. (Hugs and high-fives were blue; white was talking but no touching; and red was six-foot distance at all times.) And while there were individually served appetizers (fruit and cheese, chicken satay and miniature Maryland crabcakes), dinner was packaged to-go (eggplant rollatini, chicken Marsala or Mediterranean salmon were the choices).
But it was worth it for the couple: They describe the day as their "micro-wedding fairy tale," with decor elements like rose petals blanketing the aisle and the romantic arch, with blush roses, white hydrangeas, baby's breath and plumosa fern. And their vows were a tribute to their compatibility. "We were surprised about how similar our vows we wrote to each other were," says Tiffany. "We hadn't rehearsed them in front of each other at all, so it was refreshing to know we were so in sync." Their first dance was a favorite memory for the bride (they swayed in the aisle following the ceremony), and the marble cake by Butterflake bakery earned 10 stars from the newlyweds.
While they have rescheduled their honeymoon in St. Lucia to May 2021 (they visited a private community in Cape Charles,…